We are accepting deposit for  "Pretty Prairie's Josey V Sage, NA Pz III" and "Dracula Von Den Donau-Wirbeln" litter.  These puppies arrived January 10th.  There are 9, 6 females and 3 males.  Josey has completed her CHIC health screens and her CHIC number is posted on our dogs page. CHIC health screens are posted publicly on OFA Canine Health Information Center website.  Dracula, or Baker, as we call him has completed his pen hip and cardiac screen. This is Josey's final litter, she is scheduled for retirement and spaying.  
Josey is on the left and Baker is on the Right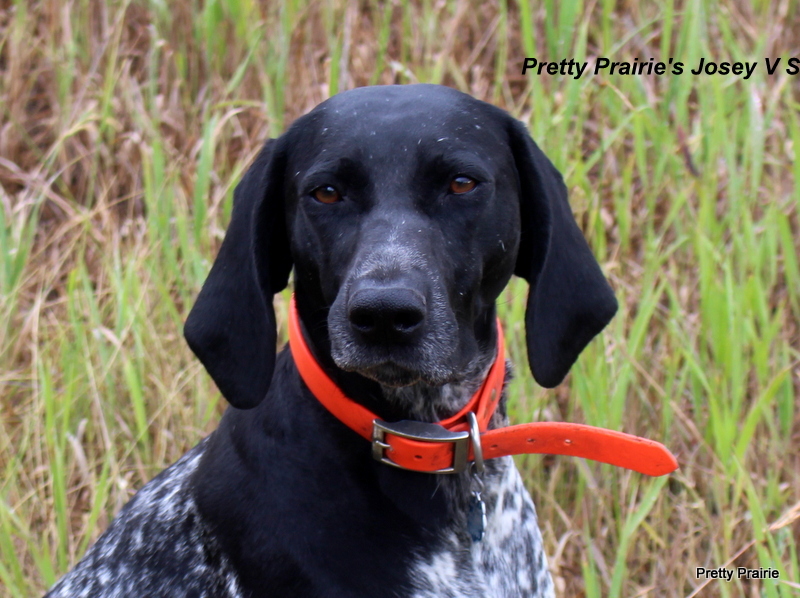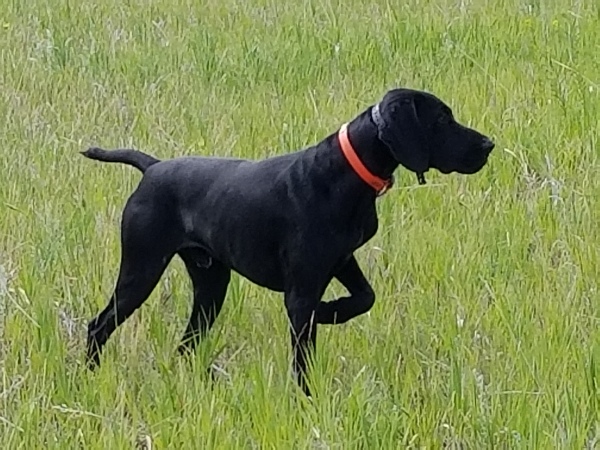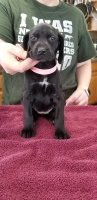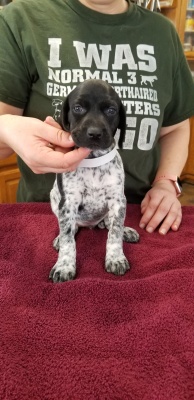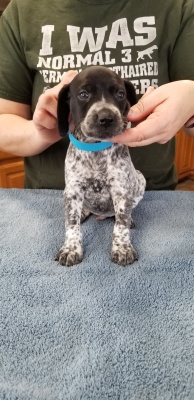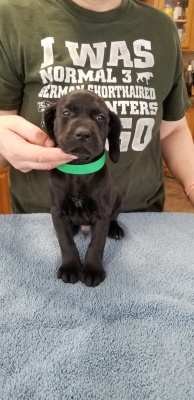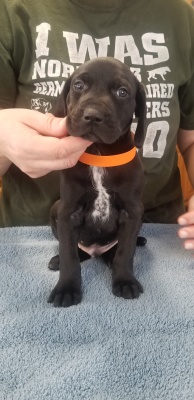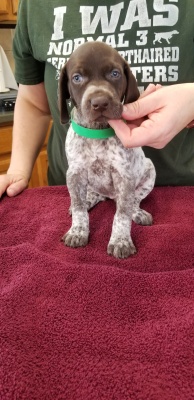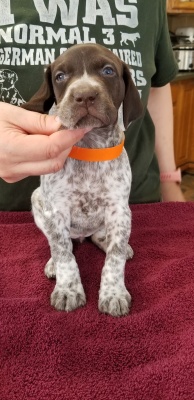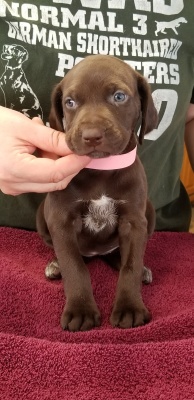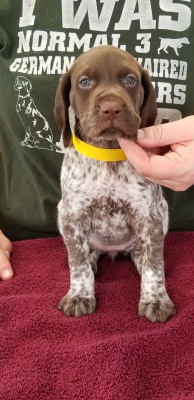 We are accepting deposits for "Pretty Prairie's Lickey Split Vom Katinka, NA Pz I, score 112 and "Dracula Von Den Donau-Wirblen" litter.  These puppies should arrived January 16th.  There are 10, 4 females and 6 males.  For more information please feel free to contact us.
Agnes is on the left and Baker is on the Right